Welcome to Viking Drone Packaging
SPECIALISTS IN DRONE DELIVERY PACKAGING SOLUTIONS
From 5kg to 500kg, from externally mounted packages to integrated cargo containers, from droppable to lockable and temperature-controlled loads, if you need to move something by drone, we've got the right packaging option. And if it doesn't exist yet, we'll design and manufacture exactly what you need for your specific use case.
For all your specialist drone packaging requirements.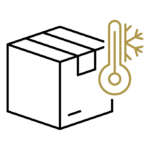 Viking Drone Packaging's founders came together in 2021 to launch the world's first business specifically dedicated to providing packaging and logistics solutions that address the challenges of transporting goods by drone.
Welcome to Viking Drone Packaging
CRASHPROOF PACKAGING
Why have crashproof packaging? Transporting Dangerous Goods. If you need to transport items classified as Dangerous Goods by UAV, then aviation regulatory authorities (like the UK CAA and EASA) require the use of crashproof packaging. High value items. If you have a shipment that simply has to be OK no matter what happens, using our crashproof solutions provides the extra level of confidence that's needed. Testing and assurance. Viking Drone Packaging's experienced design team have developed and rigorously tested our proprietary range of crashproof solutions for the transport of dangerous goods and high value items by UAV. Our rigorous testing regime leads the world in how assurance of packaging integrity is achieved including, for example the controlled drop of packages from helicopters to make sure 'it does what it says on the tin'.
DANGEROUS GOODS PACKAGING
What are Dangerous Goods? The term Dangerous Goods covers a wide range of items that, when transported by air can pose a risk to those involved in their handling as well as third parties that might come into contact with them. The focus in unmanned aviation at present is on the transport of medical items, many of which are classified as Dangerous Goods, being potentially toxic, infectious or even radioactive, but of course there is scope for moving all kinds of items depending on the specific need. Packing requirements. Aside from any requirements for the package to be 'crashproof' there are also a host of very specific IATA packaging and labelling requirements that Dangerous Goods need to comply with. We know exactly what you'll need to meet all of these requirements and can provide the specific solution.
SPECIALIST PACKAGING
Our Specialist Packaging options provide options for all kinds of delivery items and delivery methods. They can be mixed and matched too so you can always find the right solution for your specific use case.
AUTONOMOUS DELIVERY LOGISTICS
Scalable drone delivery operations require a high degree of autonomy to be commercially viable. Autonomous loading and unloading using smart packages and robotic systems can remove the labour-intensive processes that can prevent delivery operations from being viable in the long term.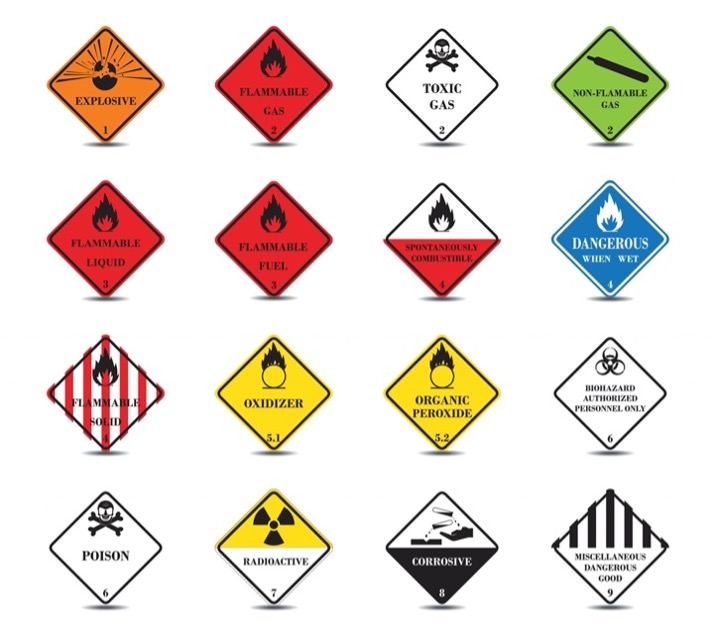 DESIGN SERVICES
For clients who are just looking for support with packaging design (to make sure its fit for purpose and its compliant with all applicable regulations and standards), we are able to provide a design service which then leaves you free to go wherever you like for the actual fabrication of the packaging. We provide the design expertise; you own the IP.
Welcome to Viking Drone Packaging
VIBRATION CONTROLLED PACKAGING FOR UAV'S
Some items don't take kindly to the kinds of vibration that UAVs typically have. The efficacy of certain medicines for example can be degraded if the vibration they are exposed to during transport is excessive. We have a range of options for managing vibration to suit the specific need.
TEMPERATURE CONTROLLED PACKAGING FOR UAV'S
Some items need to be maintained in a controlled temperature environment. Some vaccines for example need to ensure a continuous cold chain from manufacturer to recipient. Our temperature-controlled packaging ensures that the item remains within the right temperature range as well as providing a reliable temperature record so that when it gets to its destination you absolutely know it's been looked after the right way.
SMART PACKAGING FOR UAV'S
By incorporating GPS trackers and QR code based security locks, our SmartPack range provides both live tracking and access control so that you have the assurance needed throughout the logistics journey.
DROPPABLE PACKAGES FOR UAV'S
Where the best delivery option is a controlled drop of your package, we design and manufacture bespoke systems according to the specific demands of your use case. This might mean a disposable, recyclable and very simple parachute or a more sophisticated reusable parachute option.
Welcome to Viking Drone Packaging
In order to be approved to transport Dangerous Goods by air, not only the shipper but also the UAV operator are required by law to have completed initial and recurrent Dangerous Goods training appropriate to the type of Dangerous Goods they want to be approved to transport.
CAA APPROVED
Viking Drone Packaging provides Civil Aviation Authority approved training which we tailor according to our client's needs. This could be anything from a half-day to a five-day programme and can be delivered online or in person at your preferred location anywhere around the world.
COMPUTER BASED TRAINING (CBT)
Computer Based Training (CBT) option In addition to live training, we also provide interactive CBT options that allow students to learn at the time, place and pace that suits them. Our secure on-line learning platform also incorporates a full electronic record of training attendance and exam results for training management, assurance and auditing purposes.
DANGEROUS GOODS PLUS UAV LOADING OPERATIONS TRAINING PACKAGE
Fully customisable, our courses can even include a UAV type specific module that covers basic loading and unloading procedures and safety instructions for non-flight crew staff who may be involved in the dispatch or reception of packages. This option allows operators to combine multiple training requirements in one convenient solution.
Each a leading expert in their specific field, Viking Drone Packaging's founders came together in 2021 to launch the world's first business specifically dedicated to providing packaging and logistics solutions that address the challenges of transporting goods by drone.  
GEOFF LEACH
_____
One of the world's leading authorities on the transport of Dangerous Goods by air, Geoff has previously held positions as head of the UK CAA's Dangerous Goods Office and chairman of the ICAO Dangerous Goods Panel. He continues to attend DGP meetings representing the Dangerous Goods Advisor Council of the US and currently chairs the IATA lithium battery workshops. He is also a Dangerous Goods Safety Advisor (DGSA) to IATA. In 2016, Geoff received the George L. Wilson Award, the highest form of recognition for a lifetime of achievement in advancing the cause of safety in the transport of Dangerous Goods.
ANTHONY VENETZ
_____
With an extensive track record of flight operations and safety management in the manned and unmanned aviation industry gained over 30 years, Anthony's experience ensures we understand our customers' operations and real-world challenges. With a keen interest in fostering the safe and sustainable development of the unmanned industry, Anthony contributes to numerous industry bodies and working groups
DAVID WEILERT
_____
As head of our associated company Viking Packaging Specialist in the US (a manufacturer and distributer of shipping containers to the general transport industry), Dave brings a wealth of understanding of the packaging industry, having developed and supplied solutions for the transport by air of anything from live fish to nuclear weapons. As head of our engineering team Dave ensures we deliver the bespoke solutions needed for the drone industry.